Tamil Nadu govt allows domestic flight arrivals from May 25 | India News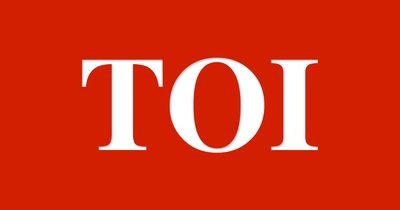 CHENNAI: After initial reluctance, the Tamil Nadu government on Sunday decided to allow the domestic flight arrivals from May 25, but with riders.
In a letter to civil aviation secretary Pradeep Singh Kharola, chief secretary K Shanmugam said that in view of the ground reality and state capacity to handle incoming passengers, it has been decided by the state to allow domestic flights – and the flights to Chennai can be restricted to 25 per day.
"The flights to Coimbatore, Madurai and Trichy can be operated. Due to high disease incidents, the flights from Gujarat and Maharashtra may be kept at the barest minimum possible," the chief secretary said. The Tamil Nadu government had no issue on operating any number of outgoing flights from the state.
The chief secretary said that a separate standard operating procedure for domestic air passenger had been issued by the state government separately. The officials, including district collectors and health department officials were alerted to handle flights.
All the incoming passengers shall undergo thermal screening for any symptoms of Covid-19.
Asymptomatic persons shall undergo home quarantine for 14 days. Passengers who are not having home in Tamil Nadu and register for paid institutional quarantine (hotel) shall be sent for paid institutional quarantine at designated hotels. In case they develop any symptoms, they shall inform the district call centre (1077) or report to the nearest government hospital or intimation to district nodal officer.
It is mandatory for all the domestic air passengers flying into Tamil Nadu to register their details online and obtain a TN e-pass through e-pass portal. After booking the flight ticket, the passenger shall register his/her details in TN e-pass portal (https://tnepass.tnerga.org) duly selecting the airport of arrival in Tamil Nadu.
All the passengers will be stamped with 'quarantine' seal with date with indelible ink before they are allowed to move out of airport.
All domestic outward air travellers shall undergo thermal screening as stipulated by Airport Authority and only those without symptoms will be allowed to board the flight. For the passenger going out of Tamil Nadu, the boarding pass itself will be used as an authorised document for movement from their home/place of stay to the airport.