Branded Milestone : virtual life experiences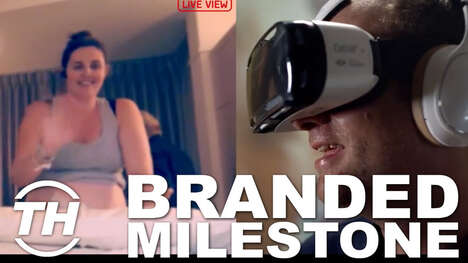 Technology is changing our lives more than ever before, which also includes digital-enabled virtual life experiences. Trend Hunter Research Writer Laura McQuarrie shares her top examples of branded milestone, from live births to dinner party services.
Many celebrate their newfound adulthood by hosting friends. Kitchit enables you to invite friends over for a catered meal prepared by a personal chef. In order to let global guests attend a wedding, IKEA is holding virtual wedding ceremonies. The service still requires two witnesses and lots of paperwork, however. In a social good example of virtual life experiences, Shakira partnered with UNICEF to celebrate the birth of their second child with a charitable baby shower. Or for parents who are unable to be together for the birth, Samsung's VR gear can still bring them together.