Tiger Documentary-Themed Condoms : Joe's Exotic Condoms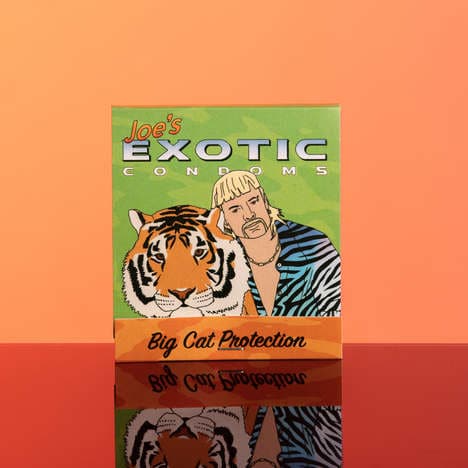 The Netflix docu-series, Tiger King, has caught the attention of many for its hilarious and unexpected storyline and now fans can get their hands on Firebox.com's new Joe's Exotic Condoms. The London-based lifestyle retailer is renowned for its highly curated mix of unconventional homeware, lifestyle accessories, gifts, and more.
The Joe's Exotic Condoms are displayed in a vibrant box that features the star of the series likeness next to a giant tiger with the phrase 'Big Cat Protection' seen below. Each limited edition pack contains four quality-assured condoms, said to offer "big cat protection against any unexpected mishap." The condoms are alcohol-free, non-spermicidal lubricated, kitemarked, CE marked, and do not contain any animal-derived ingredients.
Firebox.com's new Joe's Exotic Condoms are available to purchase online for £9.99 with worldwide shipping available.
Image Credits: Firebox.com